Healing Sessions
Energy Balancing Sessions
Energy medicine is based on the same principles of physics that govern our universe. While there is electromagnetic energy throughout the universe, we also have energy in our bodies. A body has a closed circuit of energy just like the circuit of energy that runs through our house. The energy field in each of our bodies is slightly different and can be affected by external stimuli. Our energy levels play an extremely important role in our physical, emotional and spiritual well being. When there is a smooth and even flow of energy, there is health. If there is a disruption, or block in the energy field it will eventually make its way into the physical body causing pain, dysfunction or even disease to our other systems including the nervous system, respiratory system, skeleton system, or circulatory system.
A typical energy balancing session is about an hour and begins with an intake and assessment of the energy field. Clients are fully clothed and resting comfortably on a massage table. Light hands-on touch begins at their feet. Carol's intention is to charge, clear and repair the energy field in order to regulate the functioning of the physical and psychological aspects of the individual. Clients may feel heat, cold, tingling, twitching or just very relaxed. Sometimes clients remember things, see pictures, colors or feel emotional. Each session is individualized and is perfect for addressing specific areas of complaint.
Carol has supported clients working with stress, anxiety, depression, cancer, chronic pain (back, fibromyalgia, and arthritis), pre/post surgical healing, relationship issues, grief, spiritual and personal growth. Clients report feeling extremely relaxed, healing faster, fewer complications in the healing process, increased ability to tolerate medical treatments, better self- awareness and a general improvement of health and vitality.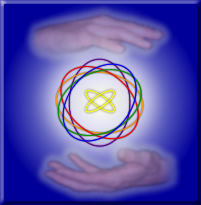 Rates
First Session : $125 (90 minutes)
Subsequent Sessions : $85 (60 minutes)
Long Distance Healing : $85 (60 minutes)
Travel Charge : $25
Packages
Four 1-hour Healing Sessions : $300

First session + three 1-hour Healing Sessions : $335
Forms