Breathing Workshops
Currently there are no groups or workshops scheduled at this time. Please call Carol for a private session scheduled around what works for you!
4 week group members will need to bring a mat, blanket & 3 pillows for your use
Limited availability for each group, prepayment required, so please email(healeronejax@yahoo.com) or call (904-242-0012) to register
Introduction to Transformational Breath Work (3 hour workshop)
TBA at Healer One.  Learn Transformational Breath(R)  a powerful self healing tool.  Cost is $50 in advance, $55 the day of the workshop.  If you have taken an Intro, 4 wk Breath Group or one day Transformational Breath(R) workshop and want to come breath $50. Pre-registration/Pre-payment required. Space is limited so email/call/text  healeronejax@yahoo.com; (904) 242-0012
$50prepayment; $55 day of workshop
Learn to use your continuous, connected breath as a healing tool.  You will learn the three levels of Transformational Breath(R), 5 elements, breath analysis & full breath session .  Come learn, grow and transform feelings, trauma or thought forms that no longer serve you.  This will be a small group so you will get individual, hands-on coaching.
Healer One Office

Limited availability, so RSVP
Bring a blanket, mat & 3 pillows
Transformational Breath(R) All Day Workshop with Yoga Nidra

Deepen within….connect to your inner self, inner wisdom, spiritual guidance to optimize your life for the New Year.  Learn the three levels of Transformational Breath(R), 5 elements, a breath analysis & two full breath sessions. Yoga Nidra will incorporate movement, intention setting & guided meditation.  This workshop is a great way to begin the year as a step into your personal healing, enhanced well being & health. It will have effect on the emotional, physical, mental & spiritual bodies.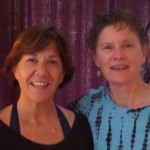 Judy Smith & Carol Meyer

Come open your awareness & life will improve itself!
Free yourself of emotional turbulence
Identify the vulnerabilities that get in our way…areas that need letting go
Learn Transformational Breathing to eliminate restricted breathing patterns & beliefs
Two, full Transformational Breath Sessions to integrate, reprogram & release with intention to cultivate self-compassion, gratitude & creativity
Free the inner critic, once and for all!
Find the courage to be imperfect
Deeper connection to self & others—feel seen, heard & valued
This workshop will incorporate exercises led by LCSW, Judy Smith to identify areas in your life that you want to change or accept with a focus on compassion, self acceptance & embracing wholehearted living.
Pre-registration/pre-payment required.
Intuitive Advisor Explored
Upcoming date to be announced

Exploring Dr Mona Lisa Schulz book, The Intuitive Advisor. This is an amazing book that gives you step by step tools to undue physical health challenges as well as spiritual & emotional ones too.  Using the chakra system, we will explore her ideas and systematic approach to undoing the areas in your life that are out of balance.  I have also included visualization, sound, body postures & experiential techniques to get you in touch with the specific energy center. This will be very informative, include hand outs, but presented in a fun, easy to digest manner!  Four classes or one day workshop $100.Email (healeronejax@yahoo.com) or call (904) 242-0012 to register.
Transformational Breath Work
Kinesthetic Breathing (Transformational Breathing)

Kinesthetic Breathing is a self-healing technique that combines conscious breathing with body movement to facilitate improved health through an increase in  oxygenation throughout the body. This oxygen is essential in improving energy levels, stimulating circulation, and reducing the damage that stress causes our bodies.
During a kinesthetic breathing session, Carol helps her client to identify and retrain their breathing patterns. Stress, trauma, and pain all lead to shorter breaths than are optimal for good health.  Carol coaches her clients through a series of techniques that encourage a more full and relaxed breath that originates in the lower abdomen.  The increase in oxygenation can be immediately felt.
Carol has used Kinesthetic Breathing to improve many general health issues. Balanced breathing helps to alleviate neuromuscular and joint pain, and to reduce stress. It helps to improve athletic performance and increase stamina.  Carol's expertise is in using breath work to facilitate the natural healing process for serious health issues including depression, trauma and addiction.
Three levels of Transformation Breath
Increased Physical Well-Being
Increases oxygenation throughout the body
Improves energy levels
Stimulates circulation
Balances the flow of energy through the body
Resolves addictions
Improves well being for many conditions and ailments such as Stress Reduction, Respiratory aliments Headaches, Low energy, Psychosomatic illnesses, Anaerobic diseases, and many others.
Improved Mental and Emotional States
Reduces worry and anxiety
Enhances the awareness of self-sabotaging patterns
Clears past traumas and dramas
Increases life enjoyment
Relieves depressive and negative emotions
Improves self-esteem
Provided Spiritual Expansion
Deepens meditation
Strengthens the connection with the Divine
Expands awareness
Develops spiritual gifts
Allows fuller expression of love and joy